ENVIROMENTAL CONSERVATION AREAS IN PORSANGER Skoganvarre nature reserve
Established 2000
Area: 9,3 km²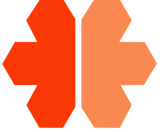 Conservation objective
To preserve a forest area with all its natural plant and animal life and with all the natural ecological processes. The area has an element of lime forest and areas of primary forests and is habitat for rare plant species.
The area is located just southeast of Skoganvarre, along the west side of Lakselv valley. The area contains east faced hillsides with flatter parties down to Čádjejohka and Savgŋojohka. Large parts of the area are covered by sediments.
In the hillside east of Jeaggejávri and south to Dápmutjohka the forest is dominated by crowberry pine forest and low pine forest. In the sides there are elements of lime demanding species and plant communities, and the forest can be characterized as
Photo: Almar Paulsen
a special kind of lime pine forest that only exists as scattered deposits in Finnmark.
In the lower parts of the hillside the pine forest is compact and barely mixed with birch. In the fresh section of the crowberry pine forest and up toward the mountain the proportion of birch is greater. In the lush areas there are elements of grey alder. The pine forest is mostly very slow growing and old, registered with age up to 400 years. Relatively closely set trees still gives relatively modest dimensions, the majority of heights up to 11-15 m. Forest in the aging phase dominates.


Photo: Gry Engebretsen
South in the area between Čádjejohka and Savgŋojohka the pine forest is distinctly poor, mainly crowberry pine forest with transition to low pine forest. In a relatively narrow zone along the rivers and the edge of land there are a rich riparian zone, with dominance of birch and grey alder. Far to the south, especially in the block-rich parties farthest off the river, there are certain parties with primary forests with trees that have a breast height diameter of 55 cm.
During summer there are an open track through parts of the nature reserve to Savngŋojávri. It is also set up an information board along the road to Savngŋojávri.
Among the protection provisions that apply to Skoganvarre nature reserve, it is important to note the following:
Go on foot and on skis where you want. You can also pick berries, mushrooms, and hunt and fish in the reserve. Remember, hunting and fishing licenses. By kindling of fire: Use established fire places and use fallen wood and dry twig - with the exception of dry pine!
It is forbidden to remove plants or plant parts from the reserve. Fauna, including nest sites and winter lair areas, are protected against damage and destruction.
Click!

Access
Ca. 30 km south of Lakselv (E6) there is an exit to the south to Savgŋojohka (open in summer). There is an information board about the reserve.

Information & Service

Maps
Printed maps:
Map series Norge 1:50 000:
2034 IV Skoganvarre

Information
Stabbursnes Nature house and Museum
Phone +47 78 46 47 65
stabburs@online.no
The park is managed by:
County Governor of Finnmark
Environment Department
NO-9815 Vadsø
Phone: +47 78 95 03 00
Fax: +47 78 95 03 70
postmottak@fmfi.no
Local contact:
Statens naturoppsyn
NO-9711 Lakselv
Phone: +47 78 46 48 11