Porsanger municipality
Porsanger municipality is in the centre of Finnmark County. The landscape varies from flat open spaces, high mountains, lush forest areas and a magnificent island region in the Porsanger fjord.
Key figures:
Area:
4873 square kilometres
Population:
4059 (Feb. 08)
Midnight sun:
May 16. - July 27.
Polar night:
November 25. -
January 16.
We can trace human activities to around 5000 B.C. In newer historical times Porsanger has been populated by Lappish, Kvener and Norwegians, and is the only municipality with 3 official languages: Norwegian, Lappish and Kvensk.
Up until the Second World War the primary industries employed the majority of the population. Today Lakselv is one of the biggest trade centres in Finnmark, and has its own international airport.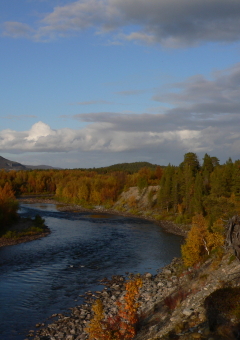 From Stabbursdalen National Park
Photo: Tove Persen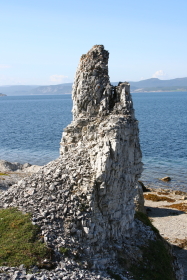 From Reinøya Nature Reserve
Photo: Gry Ingebretsen