ENVIROMENTAL CONSERVATION AREAS IN PORSANGER Roddenes nature reserve
Established 1967
Area: 1,5 km²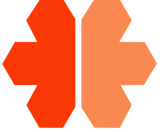 Conservation objective
Maintaining a typical and beautiful system of raised beaches, showing the sea withdrawal after the last ice age.
Roddenes nature reserve is located on the east side of the Porsanger fjord between Lakselv and Børselv.
The raised beach on Roddenes shows how the country has risen at the end of and after the last ice age (about 10 000 years ago). During the last ice age Finnmark, like the rest of Scandinavia, was covered by a thick layer of snow and ice.
As the ice began to melt, the pressure from the glacier eased up and the land slowly began to raise itself. The huge quantities of melt water led the sea
to begin rising, but not as fast as land. The result was that the land rose up out of the sea.
During the period of ice melting there were several peri- ods of climatic deterioration, and the withdrawal of the ice stopped, and in some specific periods the ice could even grow. In these cold periods the sea and the earth's crust rose in the same speed. Waves from the sea then got time to shape the raised beach that today are far above current sea level, just like at Roddenes today.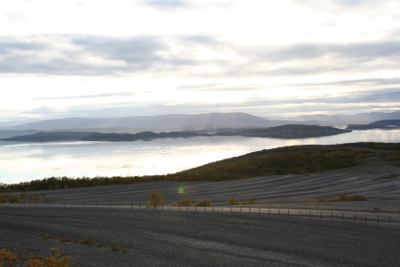 Roddenes - Photo: Gry Ingebretsen
The raised beaches are valuable documents of nature which are very vulnerable. Within the nature reserve the following is not allowed:
To travel other than on foot
To set up the tents, caravans or similar
To cut down or damage birch wood
To dig in the raised beach or remove materials such as stone, gravel and sand
There is a nature trail and it is about 2.5 km long and contains 15 posts. At the last post, there is built a bivouac and a barbecue area.
Photo: Stabbursnes Naturhus og Museum
Click!

Access
Ca. 20 km north of Lakselv (Rv98) is the exit to the picnic area to the west. At the picnic area there are information boards about the nature reserve. The geological nature trail (2.5 km) also starts here.

Information & service
Stabbursdalen national park service centre is located on Stabbursnes about 15 km north of Lakselv by the E6. Here you can get information on the nature reserve and purchase fishing and hunting licenses. In addition, the national park services centre has a permanent exhibition and a video show about the nature of Finnmark.
Information on accommodation and services is provided by Arctic Active.

Maps
Printed maps:
Map series Norge 1:50 000: 2035 II Muŋkavarri

Information
Stabbursnes Nature house and Museum
Phone +47 78 46 47 65
stabburs@online.no
The park is managed by:
County Governor of Finnmark
Environment Department
NO-9815 Vadsø
Phone: +47 78 95 03 00
Fax: +47 78 95 03 70
postmottak@fmfi.no
Local contact:
Statens naturoppsyn
NO-9711 Lakselv
Phone: +47 78 46 48 11